"To the angel of the church in Philadelphia write: These are the words of him who is holy and true, who holds the key of David. What he opens no one can shut, and what he shuts no one can open." (Revelation 3: 7-10; NIV)

Fighting For Families
March 5-7, 2021
Dr. Greg & Erin Smalley
$300 per couple includes lodging, meals, programming, and taxes.
A dedicated retreat for military, first responders, and other couples seeking to enhance their marriages.
COVID-19 Update:

We are monitoring COVID-19 in relation to our March 2021 retreat. At this time, we are not accepting additional registrations. We will make a decision no later than January 31, 2021, as to whether we will reopen registration.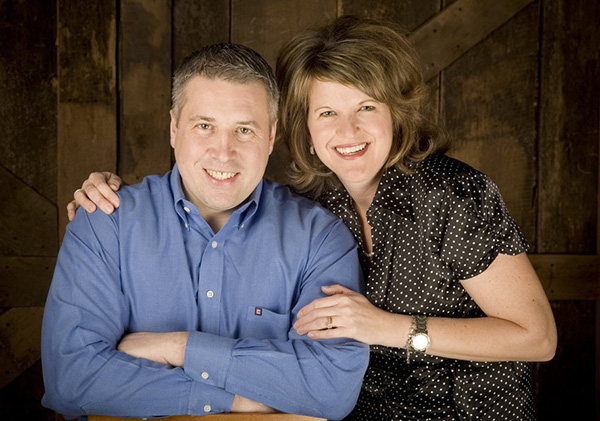 Join Serving Marriages for this retreat dedicated to serving those that serve our country. While you guard our freedom and our families, allow us to help you guard your marriage by guarding your heart, the well-spring to a great marriage! Dr. Greg Smalley, Executive Director of Marriage and Family Foundation at Focus On The Family, and his wife Erin, will lead this retreat for Serving Marriages!
This retreat will take what marriage experts have determined over the past 20 years working with over 6,000 couples in crisis, and condensed the material into our weekend retreat. We will learn insights from the experts and we will focus on:
Safe & Secure. When two people feel safe and secure, they relax and open their hearts, and then, friendship, passion, fun, intimacy and connection happen effortlessly. Therefore, an important goal is to build a marriage that feels like the safest and most secure place on earth. We will learn simple and practical ways to create safety and security in our marriages.

Power of Healthy Conflict. Our marriages need conflict! Conflict helps us as couples to learn about themselves as individuals and about their marriage relationship. Thus, the key isn't to eliminate conflict but to learn how to better manage differences through "healthy" conflict. We will learn a new perspective of why we argue through teaching the Reactive Cycle and will learn simple tools and effective strategies to break this unproductive cycle.

Caring for Self. God's greatest commandment says we are to love Him and others "as" we love ourselves. However, many Christians have rewritten this verse to read: Love God and others "instead" of ourselves. We can't purpose to love God and others from a place of emptiness and exhaustion. It's our job to take great care of us spiritually, emotionally, mentally, and physically. We will learn how to give out God's love from a place of abundance. Everyone wins when we, as individuals, are full, whole, and healthy.

Heart Talk. The word "intimate" comes from two Latin words meaning, "innermost" and "to make known." Intimacy therefore is when we make known out innermost being and we are completely "seen" without judgment or fear (naked and unafraid). We will learn a communication method called "Heart Talk" to help couples reach the deepest levels of intimacy and connection.

Work Talk. In a marriage, you are on the same team. Thus, you either "win" together or "lose" together. There is no such thing as a "win-lose" solution because you're on the same team. We will learn to function as a team and make decision that both spouses feel good about.
Dr. Greg Smalley serves as Executive Director of Marriage and Family Formation at Focus on the Family. In this role, he develops and oversees initiatives that prepare individuals for marriage, strengthen and nurture existing marriages and help couples in marital crises. He also serves as a media spokesperson on these matters. Prior to joining Focus, Dr. Smalley worked for the Center for Relationship Enrichment at John Brown University and as President of the National Institute of Marriage. He is the author of 11 books including The Wholehearted Marriage and The DNA of Relationships for Couples. Erin Smalley, RN, BSN, MS, is a nationally known speaker on marriage and family topics. She has been a regular guest on national radio programs and has co-authored two books with her husband.
Need time for your marriage? Click here. Also, take a brief video tour of WinShape by clicking here.
All of our retreats have sold out so we encourage you not to delay registering. The registration fee is only $300 per couple and includes lodging, meals, programming, and taxes.
$300 per couple includes lodging, meals, programming, and taxes.
RETREAT LOCATION - WINSHAPE RETREAT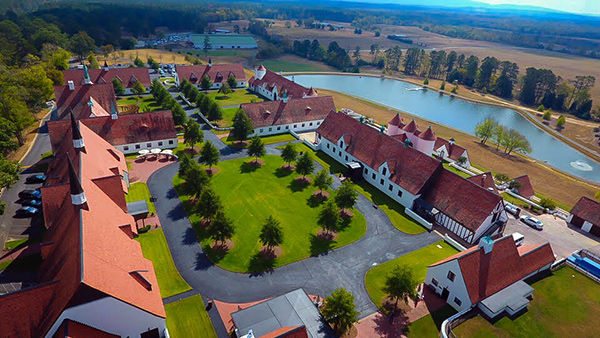 Serving Marriages holds all of our retreats at WinShape Retreat. WinShape Retreat is a safe haven for couples to rekindle passion, grow stronger, and be restored. It's a place to put the world on hold. A place to be transformed. WinShape Retreat's setting is sequestered from the outside world for a season of focus, refreshment, and restoration. The Retreat's setting allows for meaningful communication, truth-based teaching, experiential learning (which for your marriage can be a time to be alone together walking, hiking, talking). Sitting atop 40 acres of unspoiled mountain wilderness, serenely nestled within a national wildlife refuge in beautiful Rome, Georgia, WinShape is renown for its distinguished grace-based hospitality. Take a brief video tour of WinShape by clicking HERE.